CONTROLLER OF EXAMINATION
Prof .C.Sunitha, MCA., M.Phil., has 15 years of teaching experience. She has presented more than 25 research papers and published 10 research articles in National and International journals. She received the "Best Women Faculty Award" for the year 2011 and compiled a book titled 'COBOL Programming'. Her area of research is Speech Recognition. She is the Department Head for BCA & M.Sc. SS Department and has organized several National conferences, seminars, guest lectures, workshops and outreach programmes. She is a Life Member of Computer Society of India (CSI), Coimbatore Chapter and The Indian Science Congress Association (ISCA).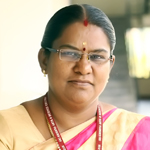 23-MARCH-2017
Online Test for 2014/2013/2012/2011 Batch UG Students will be held on 5-4-2017 (Wednesday). The Schedule is available in a Separate tab "Online Test Schedule-April 2017"
SEnd Semester Theory Examination - April 2017 will be held from 06-4-2017 to 29-04-2017.
22-DECEMBER-2016
The Autonomous Examination results of Sri Krishna Arts and Science College for the Examination held during November 2016 is being released on 24.12.2016 (Saturday) at 10.00 am.
The result of all UG and PG programmes can be viewed in the following websites:
Important Note:

The Students can also view the results in the college notice board. Students applying for Transparency can download the Transparency application form from the College website and submit filled application form to the COE section on or before 31.12.2016 (Saturday).